Buffalo Lodge Bicycle Resort
www.bicycleresort.com
2 El Paso Blvd
Colorado Springs, CO 80904
(719) 634-2851
bicycleresort@gmail.com
I've gotten to try out a lot of different types of travel lodging this year (comparison here).  Staying in nice hotels is nice and relaxing but I'm still a sucker for interesting lodging especially when going somewhere like the tiny but mighty town of Manitou Springs, Colorado where I spent Sunday until Tuesday of this week.
The Buffalo Bicycle Lodge…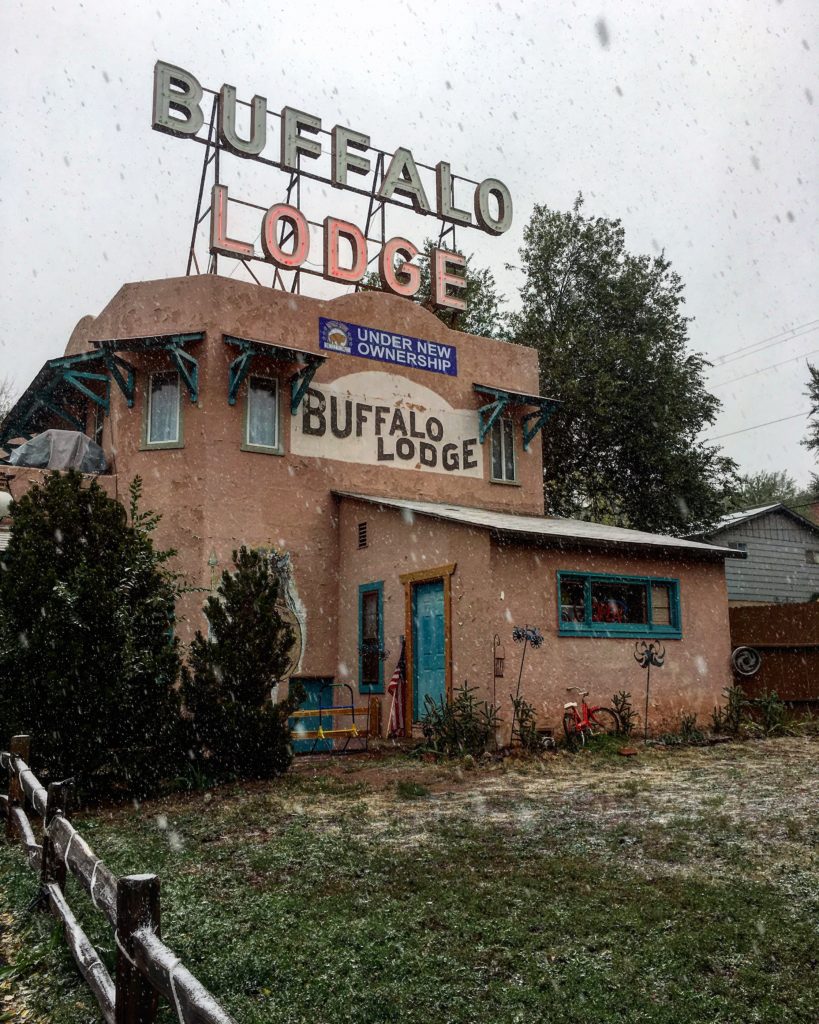 After deciding two days before my Colorado trip to stay in Manitou Springs instead of Colorado Springs (good decision), I started to look for lodging.  I was pleased to come across names like the "Red Wing Motel," "Eagle Motel," and "El Colorado Lodge," and the "Silver Saddle Motel."  This was going to be small, mountain town and it was going to be fun – I could feel it!
Then through a basic Google search, I came across THE place: The Buffalo Lodge Bicycle Resort.  My impulsive personality was tempted to book it immediately on name alone.  But my travels this year have taught me to check-out a few reviews first.  The older reviews were harsh but the ones after the 2016 ownership change were glowing.  I was IN.  Absolute worst case scenario, I could leave and book something else in the area.
The Service & Rooms…
The day before the trip, a friend invited me to go hang in Denver and attend the Great American Beer Festival on Saturday.  I couldn't turn that down so I didn't.  But I was worried I'd still have to pay for the first night at the Buffalo Lodge.  I called and the upbeat clerk that answered the phone accommodated my request to switch from a Saturday/Sunday night reservation to a Sunday/Monday reservation.  The clerk even jokingly chided me for missing her birthday.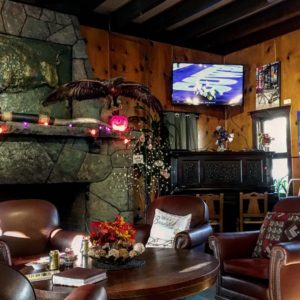 Upon arrival, check-in was quick and easy.  I was smitten by the cozy lodge and its daily happy hour serving only Colorado beers.  My room was your typical two bed motel set-up with a mini-fridge and microwave.  The décor, as expected, was dated, but the room was clean which is what matters.  The TV was updated and the room itself was massive.
Not every room is like mine.  The Buffalo Lodge also offers updated bicycle themed modern rooms.  They're a little more expensive but not by much.  There are also dog-friendly rooms available.  So choose your style and go.
My Overall Experience…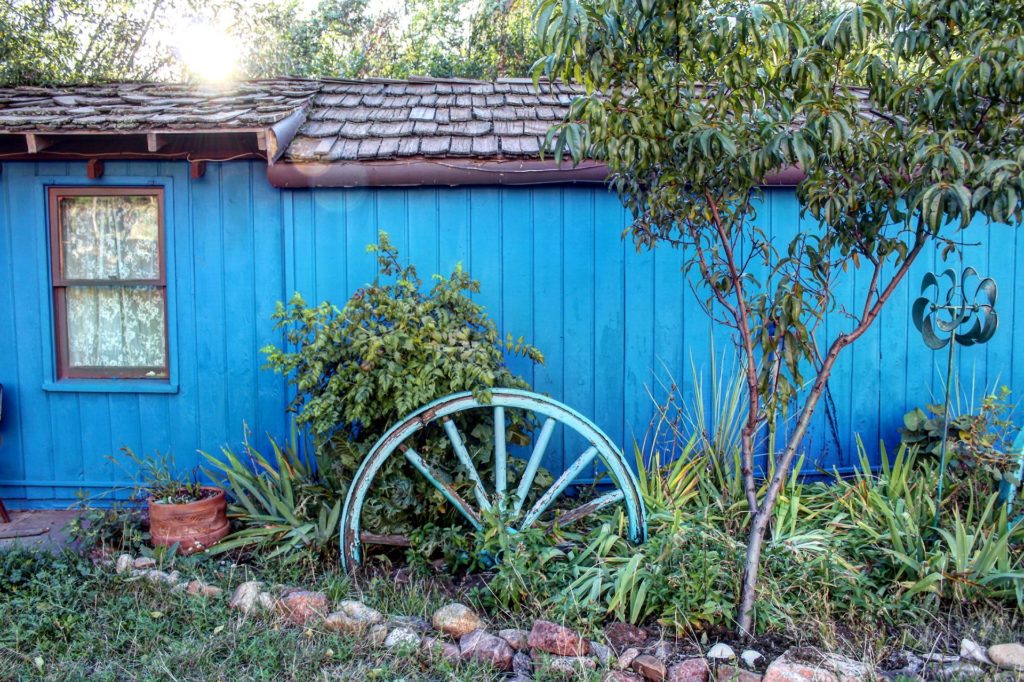 My stay at the Buffalo Lodge was fantastic.  When staying somewhere as a solo-female, safety is my number one priority and it can be difficult to decipher whether lodging will feel safe when you are not familiar with the area.  I felt completely safe at the Buffalo Bicycle Lodge.  I walked around the premises, to the nearby Garden of Gods, and to dinner without hesitation or concern.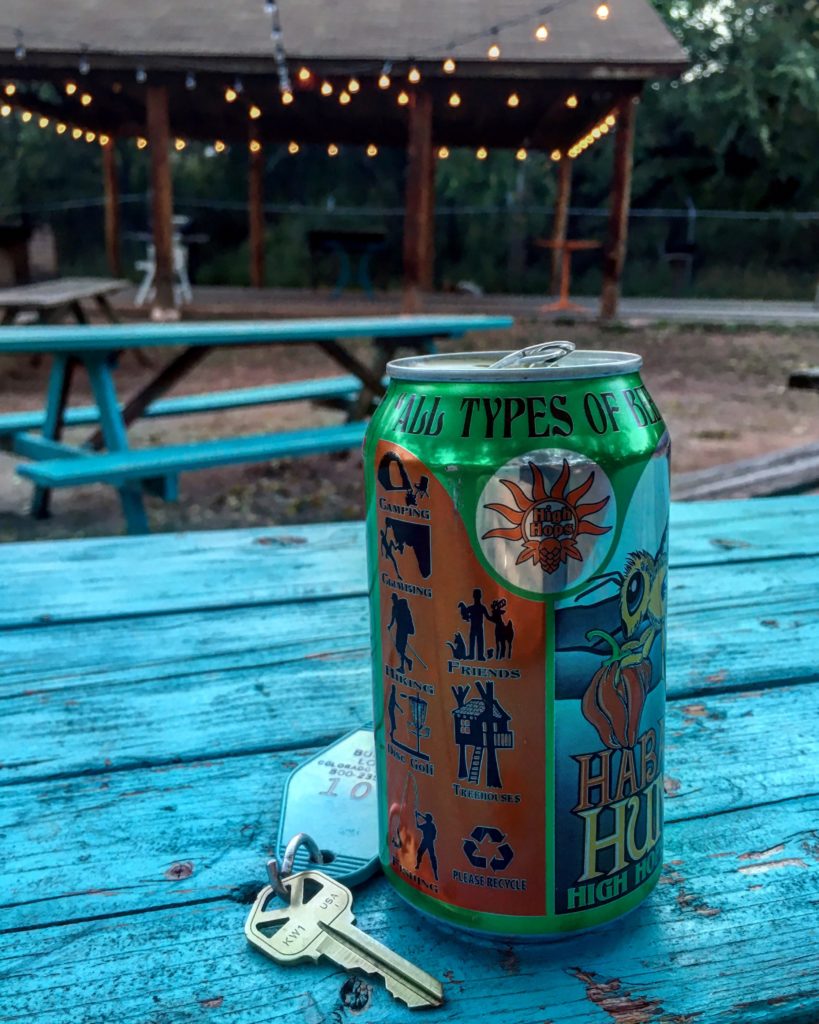 The Lodge was a perfect location for me – it was a few miles Uber or Lyft ride into the downtown historic area, walkable to the Garden of Gods, and to a few restaurants including Amanda's Fonda where I chowed down on some Colorado Chili.  I also found my new favorite beer, Habanero Hunny by High Hops Brewery at the Lodge's Happy Hour.  With the Happy Hour deal, it was only $3!!!!!
There are also a lot of nearby bike trails and road paths, but because of Monday's snow and cold weather, I did not rent a bike and ride.  The Lodge, which as its name implies, caters to cyclists and adventurers, also offers group rides (for visitors and locals alike) and bike towels for cleaning.  It also has Hoppy Yoga on Thursdays (yoga then beer).
Rumor Has It…
There's some mystery regarding the Lodge's history.  It is unclear exactly when it opened.  Real estate records say 1931, a library source says 1929, but rumors say 1919 as a hunting lodge.  Rumors also say that Teddy Roosevelt visited the lodge and I quite like that story so I'm sticking with it!
I'll Be Back…
I'd unequivocally stay at the Buffalo Bicycle Lodge again…if I can get a reservation.  I suspect in a few years' time, it's going to be a hot-spot that's hard to book.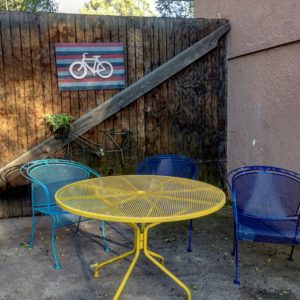 SaveSave