I loved my three weeks in Asia. I was so inspired that the only work I wanted to do was to write about and publish photos of my travels. Unfortunately, that's not the work that I get paid to do.
I'm an attorney and I had to work to make ends meet while traveling. The bulk of what I do requires deep thought and dedicated blocks of uninterrupted time. This presented some challenges since my travels involved a lot of moving around and just enough fatigue to make it difficult to focus.
Through sheer willpower, I got work done in hotel rooms, hostel beds, and cafes when I needed to but the places where I got the most done with the least misery (and even a little fun) were co-working spaces. I loved working in co-working spaces so much that I'm considering investing one once I'm more permanently back in San Diego. These are the spaces that I worked in:
THE HIVE (THONGLOR), BANGKOK, THAILAND
Website:                    http://thehive.co.th
Address:                    46/9 Soi Sukhumvit 49
Daily Price:              350THB (apx $10USD)
Hours:                       8AM – 8PM, Monday – Friday
(full time members get 24/7 access)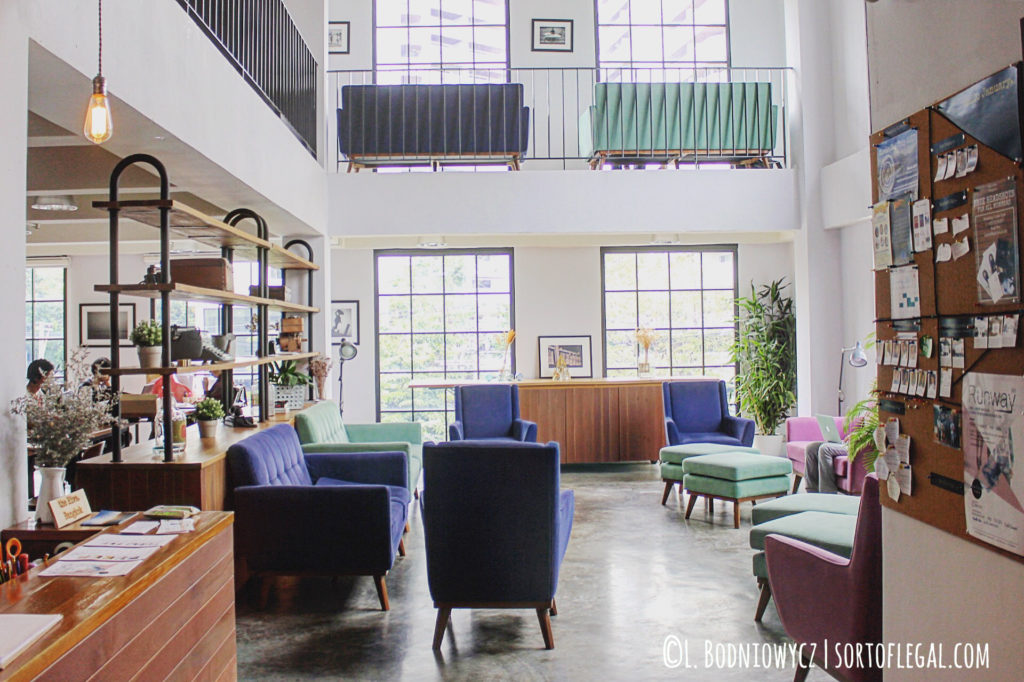 The Experience:
The Hive was my first time working at a dedicated co-working space…and it set the bar high. The Hive operates multiple co-working spaces in Asia including two spaces in Bangkok. I worked at the Hive Thonglor but it was so well done that I would visit any of the locations without a second thought.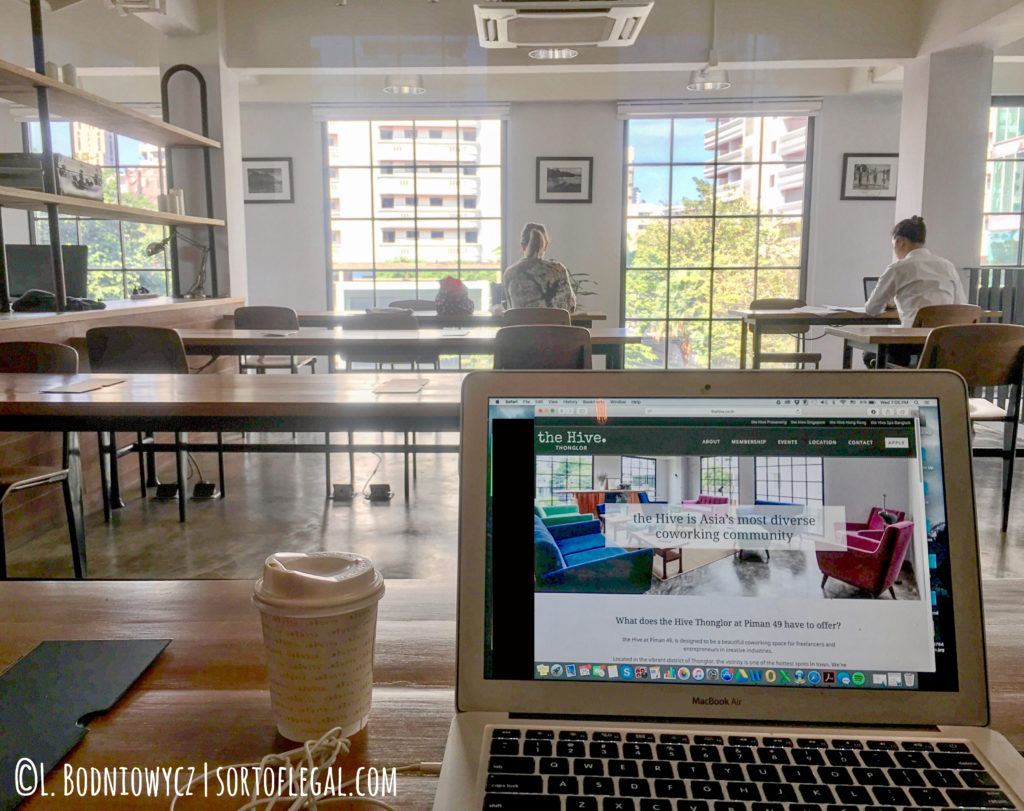 The multi-story space boasts five floors of co-working space, a mix of hot desks (anyone can work at), dedicated desks, and team offices. Its magazine worthy modern décor, open layout, and large windows create a relaxing but not sleepy, feel and make the space seem larger than it is.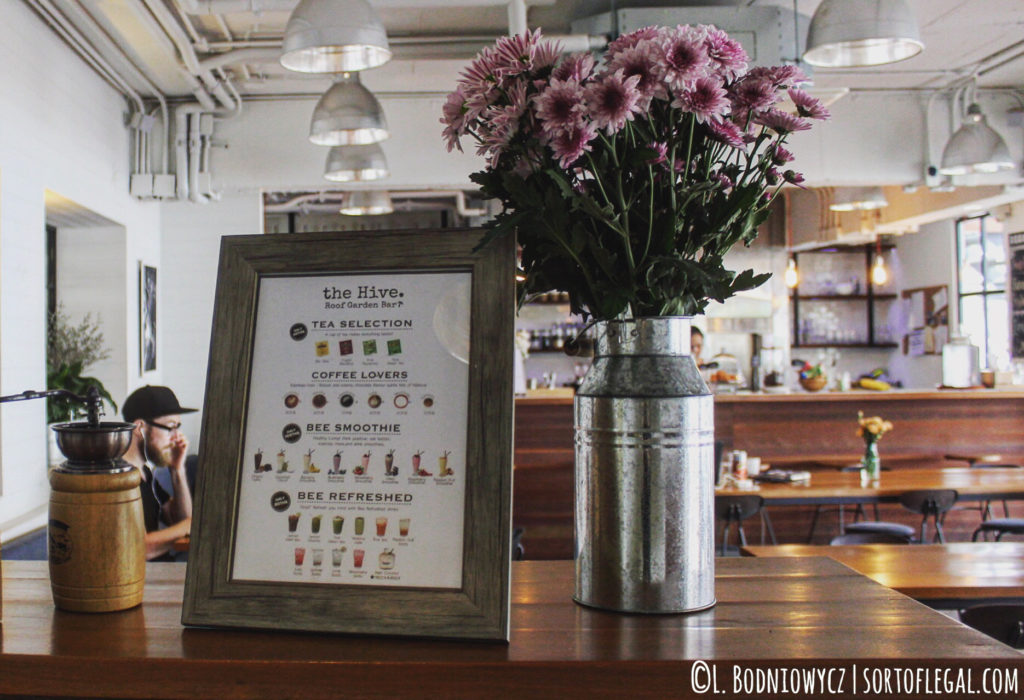 The Internet is speedy and the workers hustle quietly – two crucial components to getting work done. For breaks or socializing, there's a rooftop café complete with outdoors space and city views. There's also a spa on the first floor where you can unwind or continue to grind on your laptop while enjoying a pedicure.
ANGKOR HUB, SIEM REAP, CAMBODIA
Website:                    https://angkorhub.com
Address:                   GPS 3.352548, 103.850996 (Off Angkor Night Market Street)
Daily Price:              $5USD + $2 for optional lunch
Hours:                       8AM – 8PM, Monday – Friday | 9AM – 5PM, Saturday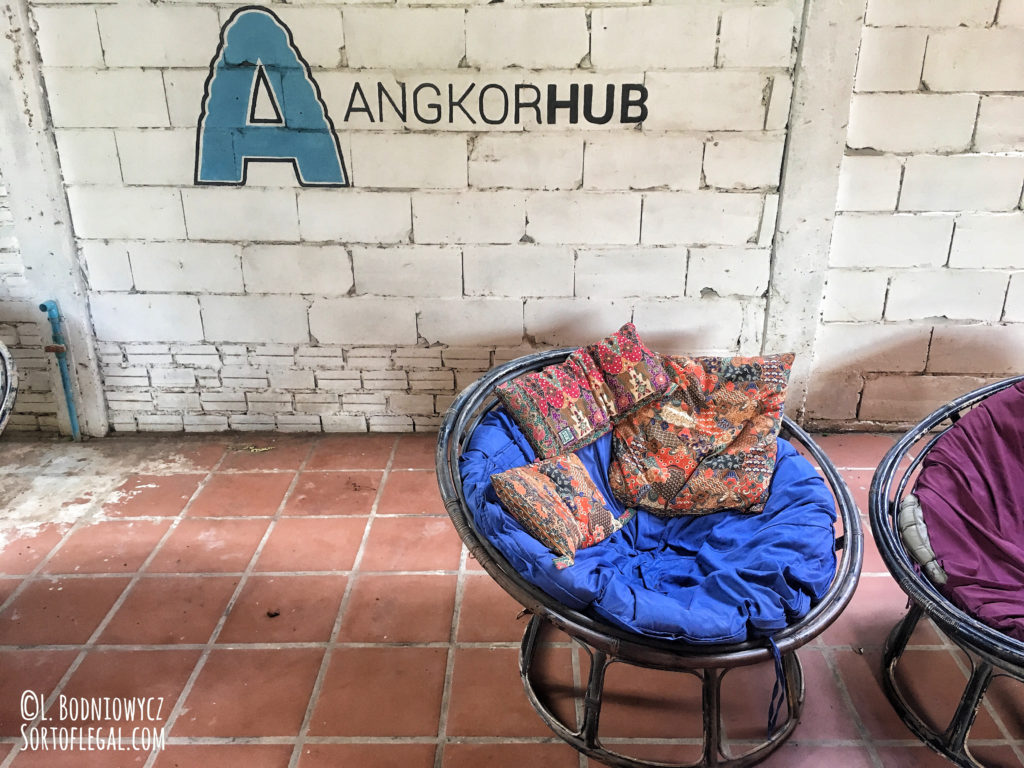 The Experience:
Angkor Hub was a lifesaver with character!   I had an early flight into Siem Reap. I was hailing a cab in Bangkok well before 6AM and exhausted by the time the plane touched down in Cambodia. The idea of work sounded like mental torture, but with looming deadlines I had to get some down.
On a whim, I did a Google search for co-working spaces while waiting in the painfully slow immigration line at the Siemp Reap airport. Two spaces showed-up, Angkor Hub was the closest one to my hostel. Its website gave excellent directions, promised speedy internet, and at $5 for a day-pass was worth a try.
Angkor Hub was a completely different experience from The Hive but awesome in its own right. It's located on a small dirt alley off of a larger dirt road, quintessential Siem Reap. The atmosphere is decidedly informal but productive. There's no formal check-in counter. I just gave the owner five dollars, filled out an online form, and got to work. The workers were all dressed casually so I fit right in. There was a good, energetic vibe that combined with streaming Bow Wow's Get that Paper helped me get more done than I had planned on that first day in Siem Reap.
Angkor Hub's layout consisted of an outdoor workspace with two or three tables and an indoor workspace with one large rectangular table formed by pushing smaller triangular tables together. The indoor table could fit about ten comfortably. I worked there the first day. On the second day, I worked outside which was shaded and surprisingly comfortable even though temperatures in the city were in the 80s (Fahrenheit).
Workers have the option of paying an extra $2 for a family style lunch where everyone sits around one of the outdoor tables, eats, and then gets back to the grind. Food was tasty and its much more efficient than going out to eat if you're trying to get as much work done as possible. Drinks, including local beers, could also be purchased. There was nothing that any of the fancier co-working spaces had that wasn't also available at Angkor Hub.
In my two days there, I saw a few fellow digital nomads use an electric fly/mosquito swatter that looked like a tennis racket and mad a "Zaaapppp" noise when it found a target. I personally was not bothered by any mosquitos or flies so just found this amusing.
THE HUB, DANANG, VIETNAM
Website:                    http://thehubdanang.com
Address:                   5th Floor, 7-9 Tran Quoc Toan
Daily Price:              200k VND (apx $9) for a workstation (hot seat is less)
Hours:                       7:30AM – 5:30PM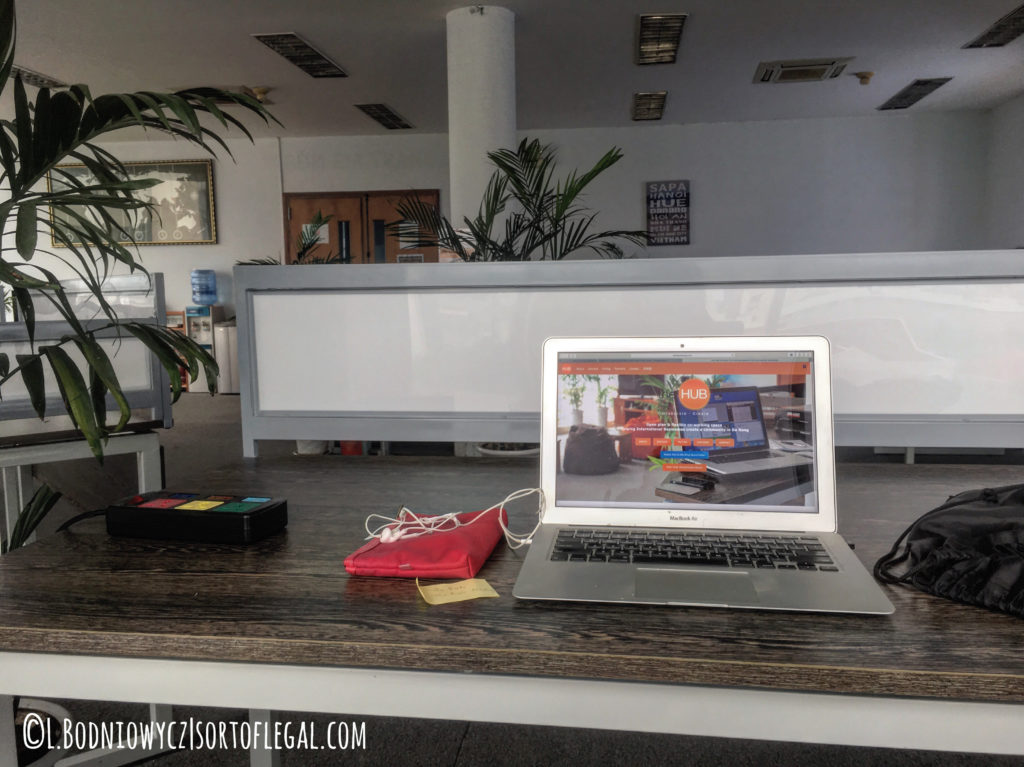 The HUB was pretty basic and almost felt deserted, which may have been due to a combination of the Vietnamese TET Holiday and the building it was located in. One of the days I was the only person other than the office manager working there! There were a number of pricing options and I took advantage of the ability to pay hourly. I had my own independent desk with a city view, which made it feel more like my own mini-office than the typical co-working space.
TOONG (TRANG THI), HANOI, VIETNAM
Website:                    http://toong.com.vn
Address:                    8 Trang Thi
Daily Price:              120k VND (apx $5)
Hours:                       8:00AM – 6:30PM (extended hours for certain plans) 
The Hive set the bar high and Toong rose to the occasion. (Just don't make me choose my favorite!) Like the Hive, Toong has multiple locations – two in Hanoi, one in DaNang, and one in Ho Chi Min. I used the Trang Thi location.
Toong is beautifully (and certainly professionally) decorated. It's more industrial chic, art gallery meets cozy living room than the ultra modern Hive. The space spans multiple floors and includes a small cafe on its second floor (higher than the second in the building as a whole). Workers ranged in attire from business casual to completely casual but the overall feel was the most formal of all the spaces I'd been to. The seats were comfortable and the Internet speedy.  In sum, it was upscale experience and budget pricing.
SaveSave