Cayucos is a teenie-tiny town on central California's coast. It feels like a quaint western town that was scooped up from middle-America and placed waterfront on Estero Bay.  With a population of under 3,000 people, the United States officially recognizes it as merely "a census-designated place."
Cayucos is not the type of place that people come from around the world to see.  It's the type of place that has to be described by reference to the cities it is near or in between, even to some lifelong California residents.  Yet, I've somehow been to Cayucos three times this year, most recently, last weekend, for a friends' milestone birthday celebration.
***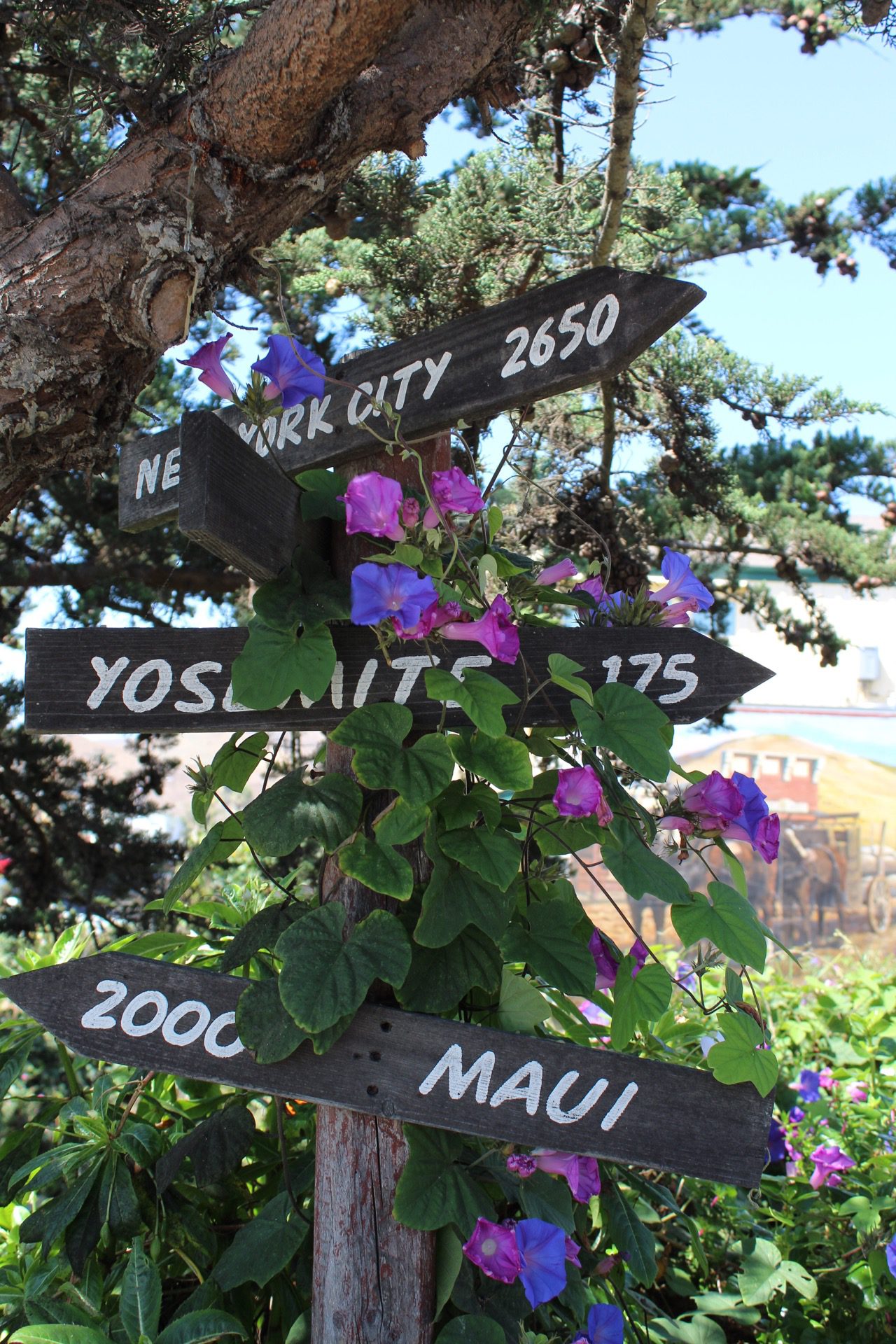 My friend told me about her Cayucos birthday weekend plans months ago.  Once a potential calendar conflict cleared, I committed to attending but I wondered if it would be fun.  I had enjoyed my pass-through visits to Cayucos in winter but how much can you do in a town you can walk in 20 minutes.
I was even more hesitant as the trip approached.  A break-up** and hectic work week that culminated in working until 1AM the night before the trip had exhausted me.  I felt bereft of time and looking at a 5-6 hour drive each way had me feeling a little cranky as I mentally ticked off all the other things that I could do, and needed to do with the time.
But sometimes I think you just need to suck up your personal feelings and do something, not because you want to, but because it is important to someone else that you care about.  This was one of those times.  So, I hopped in with friends who graciously did the driving and off we went to Cayucos.  And I'm glad I did.
***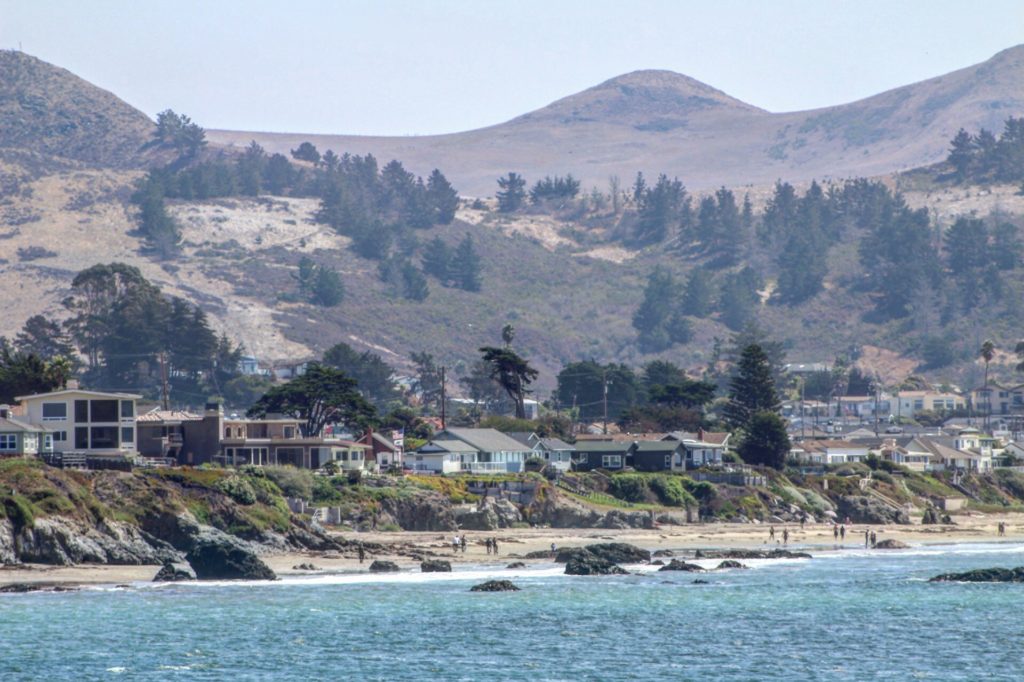 The Cayucos trip turned out to be  a fun weekend in a tiny but mighty town and celebration of a good friend.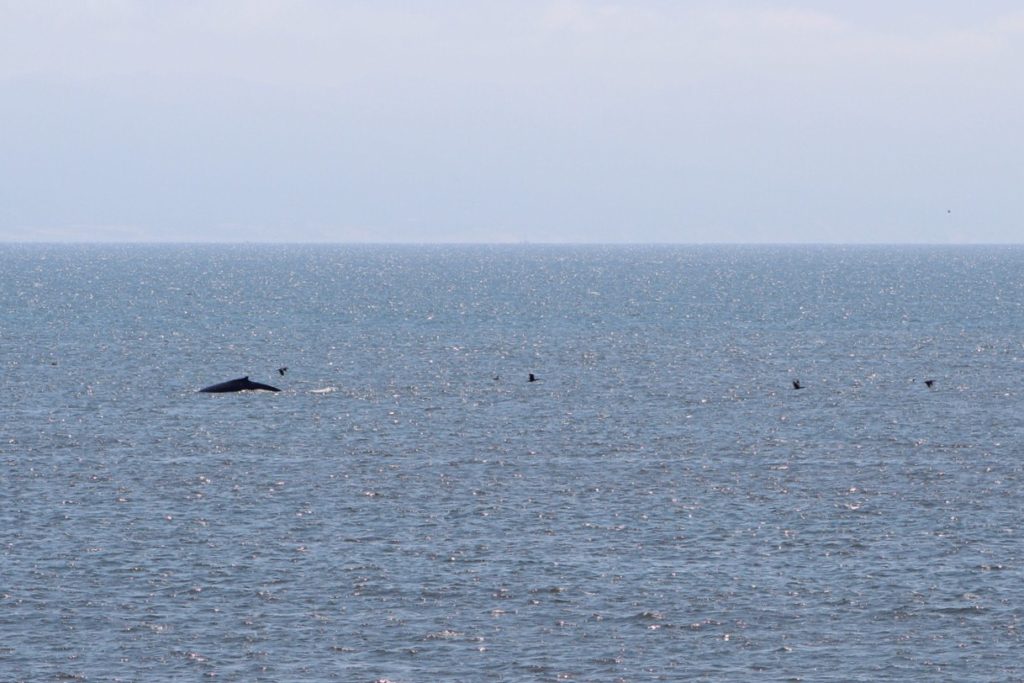 I saw whales, walked and took photos of the town, enjoyed chowder, ate a blackberry off a bush, tried my hand at putting, and had enough booze along the way to go out with wet hair and do some push-ups at the neighborhood saloon, much to the disappointment of the birthday girl who was pushing for a handstand.
I also had the uniquely pleasureable experience of turning around in response to noise, to see six of my friends, all over thirty with professional jobs, on a bike that you'd call a tuk-tuk if you were in Asia.
***
Cayucos was also a much needed reminder to SLO*** down.  My motto for 2017 was, in fact, "slow down, relax," but by the time summer rolled around I had literally forgotten it and it showed.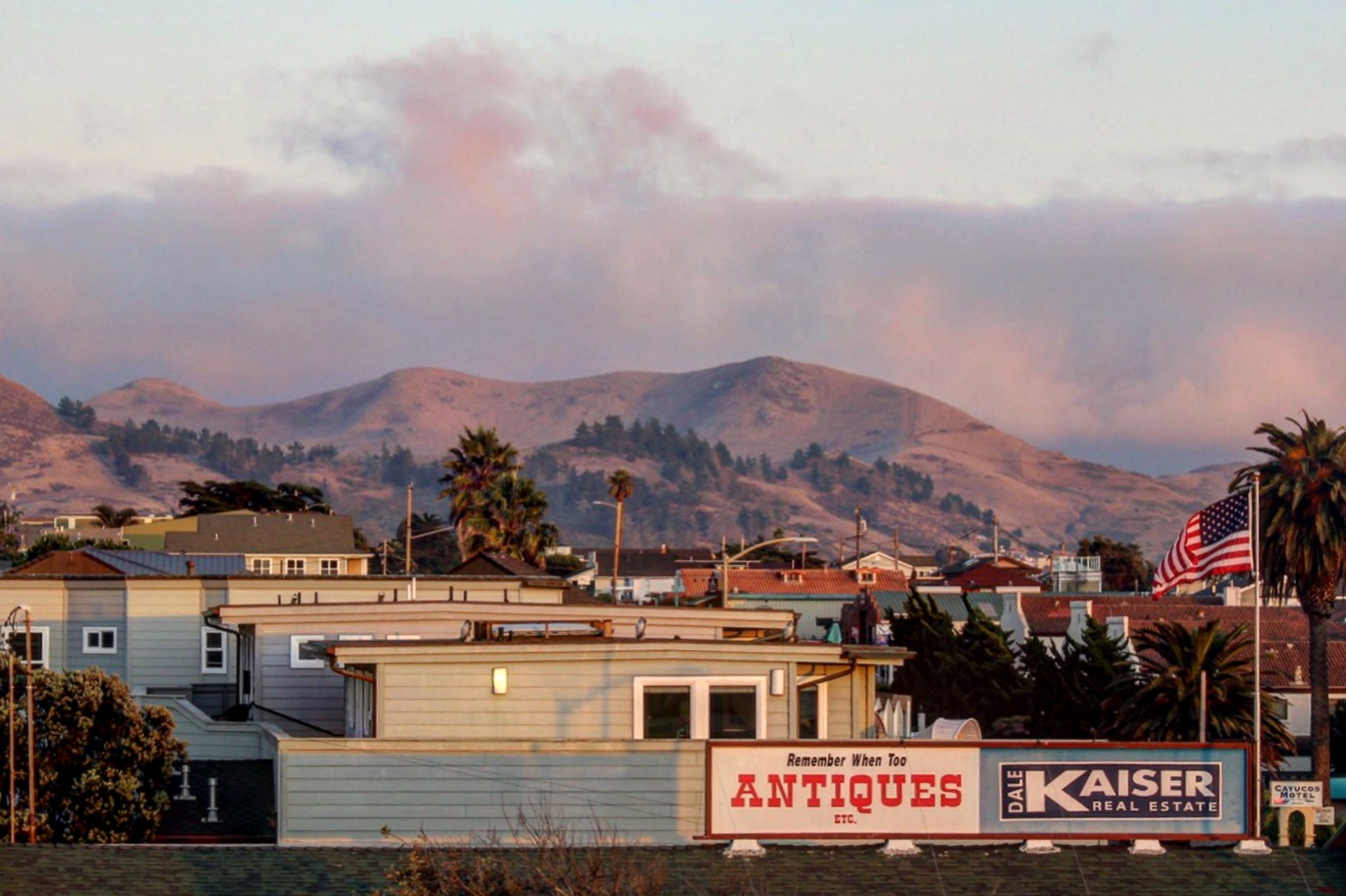 Summer was a fun frenzy.  I ran around attending weddings and social engagments, visiting family, and taking on way too many work projects.  In my own head, I nicknamed myself "Larissa 'just in time' Bodniowycz."   When I'd get a break, I'd crash and spend the bulk of a day in bed.  The kind of days where getting up to feed yourself and shower requires a peper talk.  Then, after 9 – 12 hours of sleep, I'd repeat the cycle.
In retrospect, its easy to see that it was an unhealthy and unsustainable schedule but at the time, I kept pushed inklings of concern away because attending events is fun and getting to know a new guy is fun and work is necessary.
Cayucos was the opposite of my summer and a good reminder of the joy and importance of open, purposeless time.  When you're not constantly planning the next moment or ticking tasks or travel landmarks off a list, you can enjoy the moment and open yourself up to the quieter beautiful experiences in life.
***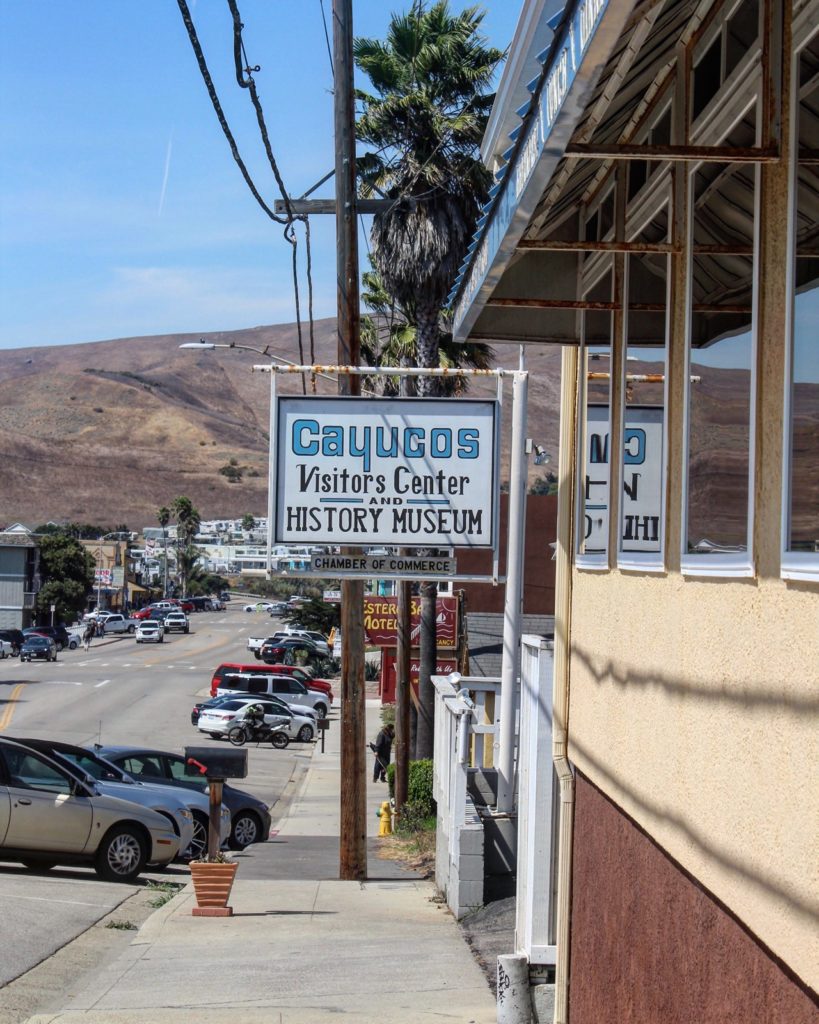 With nowhere to be and literally nothing that we had to do, there was time to get to know friends better just by being around them for longer periods of time.  As an adult, time with friends is often limited to discrete events, like a beach day or dinner or drinks, a few hours at a time.
You get to know people in a different way when you are with them for longer periods of time with no agenda.  You see how they act in different situations and topics, like comparative college experiences, naturally come up after your "caught up" on the daily events of each other's lives, which can only happen with time.  This deeper level of exposure to someone else is why some friendships are made or broken with travel.
There was also time in Cayucos to talk to some of the other people on the trip that I didn't know and enjoy their company.  I got fresh perspectives and insight on things like learning snow sports over the age of 30, describing wines, and how time intensive good BBQ is.
Cayucos was about the now and immediate future.  Questions were things like "I'm hungry, want to get a taco now?" versus the usual "Want to meet up for dinner on Wednesday at 7 at Fish Shop, but I have to leave by 9 because I have a big work day tomorrow."
The whole experience was lovely and one that I doubt I could have had in a larger city with high energy and the temptation of over-scheduling for fear of missing out on a site, eatery, or experience.
***
So, plan your big trips.  See Machu Picchu, surf in Nicaragua, and get a massage in an Icelandic lagoon.  But leave yourself time for small towns and unplanned time.  The moments between the photoworthy summits are life.  Make time for it, enjoy it.
——–
**I really don't know what you call it when you're an adult and you're dating someone for a while but are not in a commited relationship and then it formally ends after a discussion.  I've been going with "we terminated the relationship," but it doesn't flow as well.
***SLO = San Luis Obispo, the county that houses Caucus.  I'm bad at spelling, but not that bad.
SaveSave