Location: Atmalogy, Nashville, Tennessee
Activity: Remote Work
Website:

http://atmalogy.com

Address: 2320 West End Ave, Nashville, TN 37203

There IS a small parking lot for the shop, which likely gets filled quickly on weekends, but on Monday had plenty of space.
Mondays – ugh!  Am I right?
Your body is still in weekend mode so your usual weekday wake-up time feels particularly brutal.  As does having to wear "real" clothes (aka work attire).  Those tasks that you said "screw it, I'll do it next week to" at the end of last week are back with a vengeance compounded by the work that came in over the weekend and from those d%&* early starters who have been at the office shooting off e-mails since 5AM.
As a remote worker, I can usually avoid having to dress in business clothes but the rest of the Monday chaos still impacts me.  The good news is that it doesn't take much to make a Monday better.  My Monday was not just made better, it was made AWESOME by my morning work session at Atmalogy, a coffee shop in Nashville, Tennessee.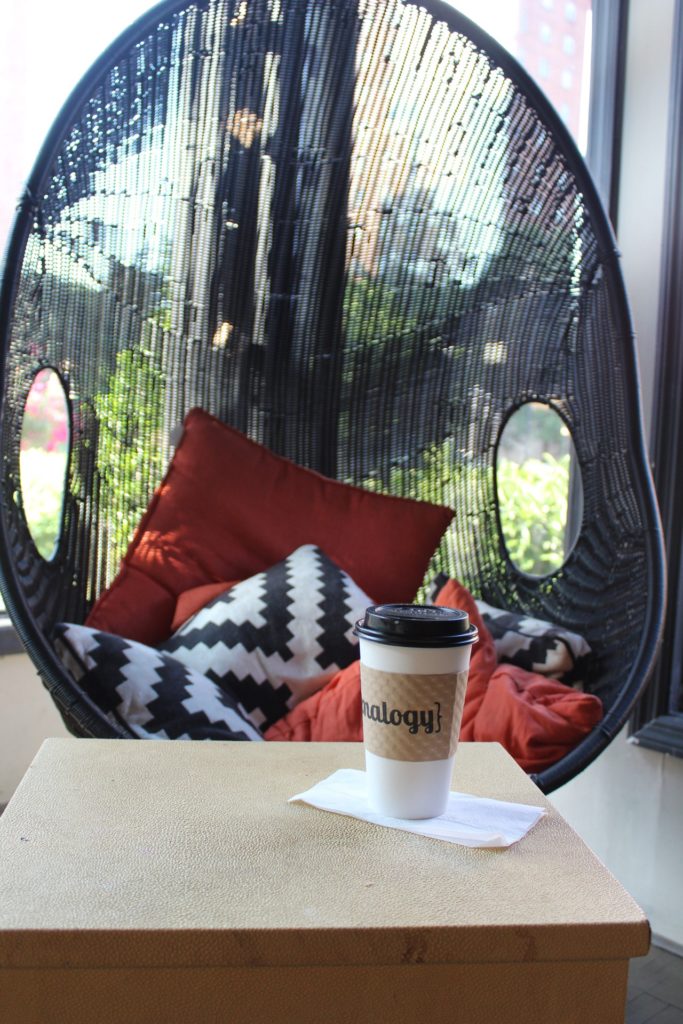 Atmalogy, the coffee shop materials explain, is pronounced aht-mah-luh-jee and means "the study of one's true self."  What a perfect name for a coffee shop!  I discovered that the word was made up by the owner, but it's so pretty and sounds like what it describes so I might still incorporate it into my vocabulary.  I mean, if people can say "on fleek"….
The shop is one part coffee-shop; one part meeting and event space.   The downstairs is open to walk-ins like me looking to do a little work, read a book, or chat with friends.  There's plenty of space which is a nice contrast to many cramped city-coffee shops where you can find yourself cramped or even seatless.
The upstairs has spaces that can be rented by the hour for meetings and events.  The rates start at an incredibly reasonable $25 per hour.  If I lived in Nashville, I'd take advantage of that component too.
Atmalogy has a wide food selection for a coffee shop ranging from grab and go sweet treats and non-coffee drinks to hot breakfasts and sandwiches.  I went with a latte and a simple grilled cheese with their daily house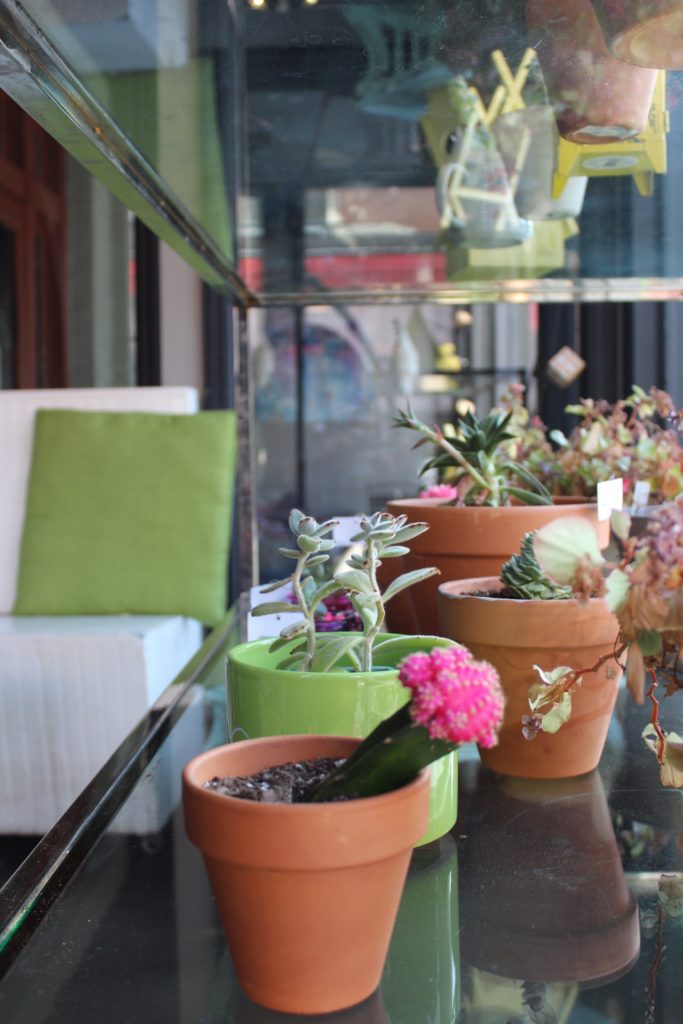 side of corn and black bean salad.
Things I'm Digging About This Place:
Large space, not too busy.

Comfy seating. Almost every hard surface was paired with a pillow.  There's even a pillow filled room where you can sit, barefoot on the floor.

Hanging pillow-filled egg to sit in. I was here early so nabbed it.  If I ever have a porch, I NEED to get one.

Bomb barristas. The barristas were so friendly.  They were knowledgeable and excited about Atmalogy's offerings and just generally willing to chat.  When I told them I was from out of town and checking out coffee shops while working, they even shared some of their other favorite local spots.
A Few More Photos: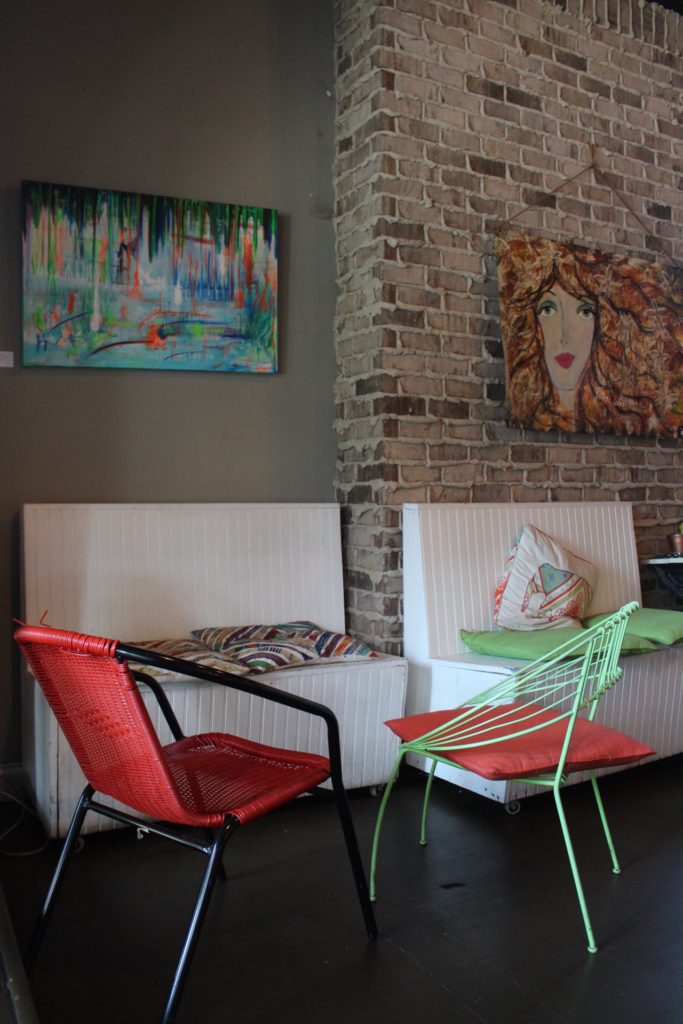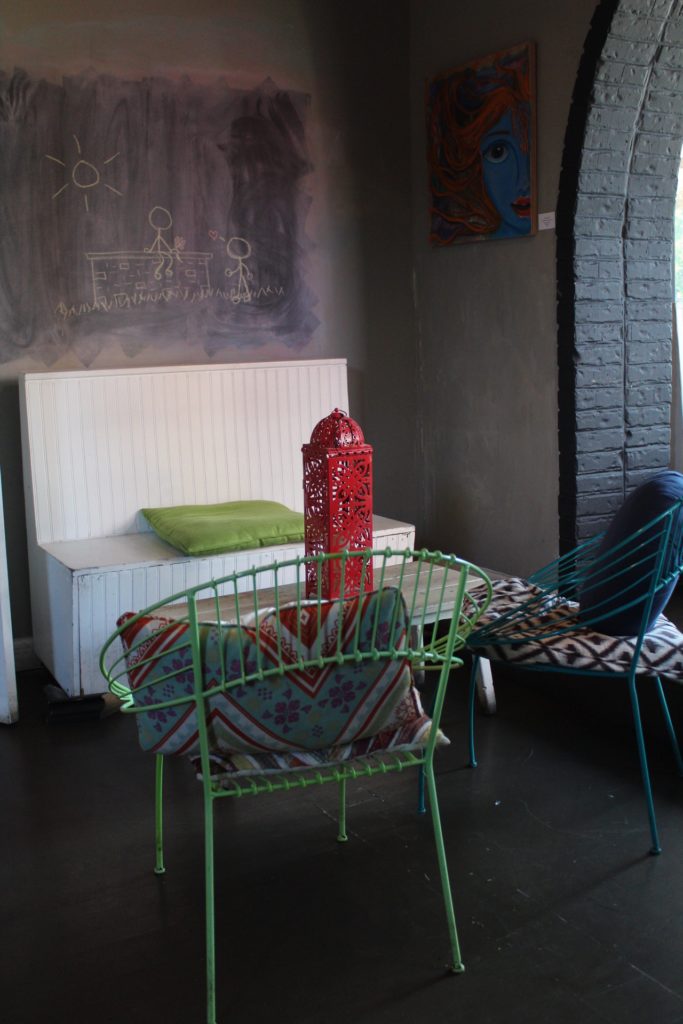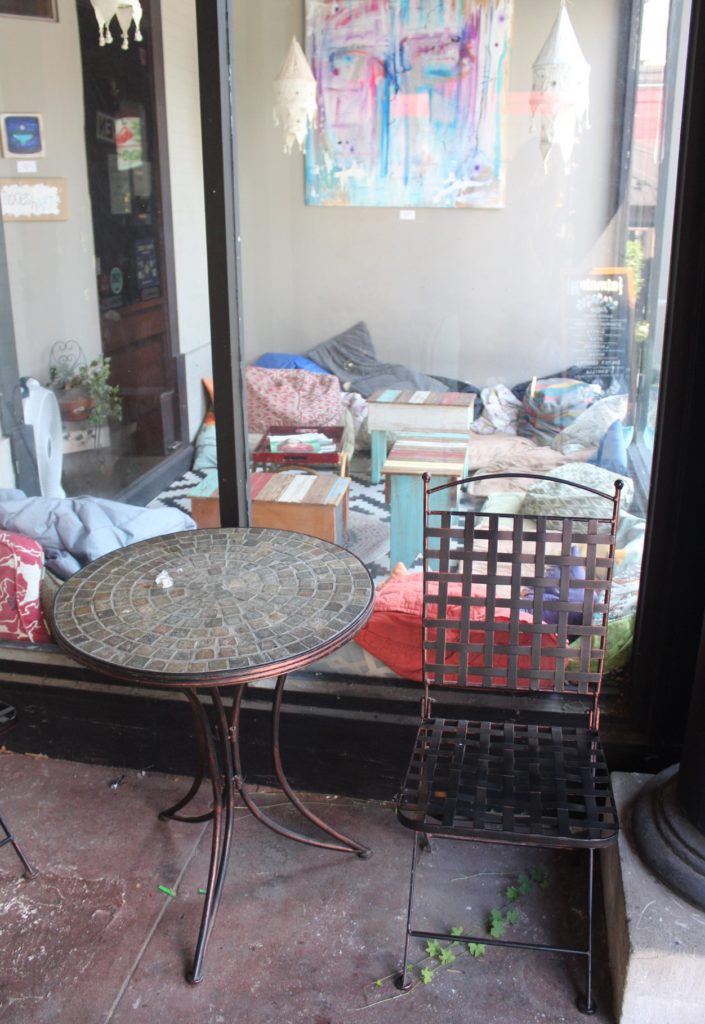 …and NOW back to work.  Because it is still Monday, after all.
SaveSave